Whether it's your favourite playlist or letting the stress of the day out on the heavy bag, motivation is key to getting through your workout and going the extra mile to get your body where you want it to be. While motivation is essential for everyone, what actually motivates each person is entirely different. Read on to learn more about how to find your inspiration for boxing.
Everyone is Different
What may motivate someone else might make you want to go crazy. Some people find motivation for boxing by plastering their walls with their idols' posters, while others need the perfect warm-up to get themselves going. Spend some time exploring what pumps you up and use it as much as possible. This process can take time, as it is an art to find what works just right.
Don't be afraid to try different forms of inspiration, like music, motivational boxing quotes, or meditation. Don't be shy if your methods to motivate yourself are a little unorthodox. As long as you aren't hurting yourself or others around you, do what you have to do to get where you need to be mental. The right state of mind is key to a great workout.
Nothing Happens Overnight
Let's be honest with ourselves, getting in shape and improving your boxing skills will test your patience and frustrate you at times. These personal tests will help you lengthen your patience and teach you about yourself mentally and physically when joining our boxing courses.
Self-awareness is very important to your growth as a person, and it is part of the psychology of boxing. It is common to feel alone when things aren't going as well. Everyone has been at a point where they don't feel strong enough, fast enough, and coordinated enough. To ensure you can keep going through these more challenging moments, find boxing motivation for the long term—something that will keep you going for months or years.
You will grow, you will get stronger, you will get faster! Just don't give up!
No One is Alone
When you work with Gloveworx, you don't have to go it alone. We're here to help you build a positive support system with people aligned with what you are trying to achieve. Good coaches, friends, and mentors are interested in your growth—sharing in your joys and successes as you learn how to become a good boxer.
Share your boxing motivation with them and let your support system push you to work harder and stronger every day. Lift yourself—you got this!
5 Legendary Boxing Quotes That Will Change The Way You Think
They say boxing is as much a mental game as it is a physical one, and anyone who has ever stepped in the ring can surely attest to this. As such, some of the greatest boxers of all time faced not only their opponents in the ring but also themselves.
The inner struggle is a common theme in the sport of boxing. It's one of the only sports in the world that forces an individual to look deep inside of themselves to discover who they really are. Between the confines of the cold ring ropes and the outstretched canvas, people find out what they can do in some of the direst situations.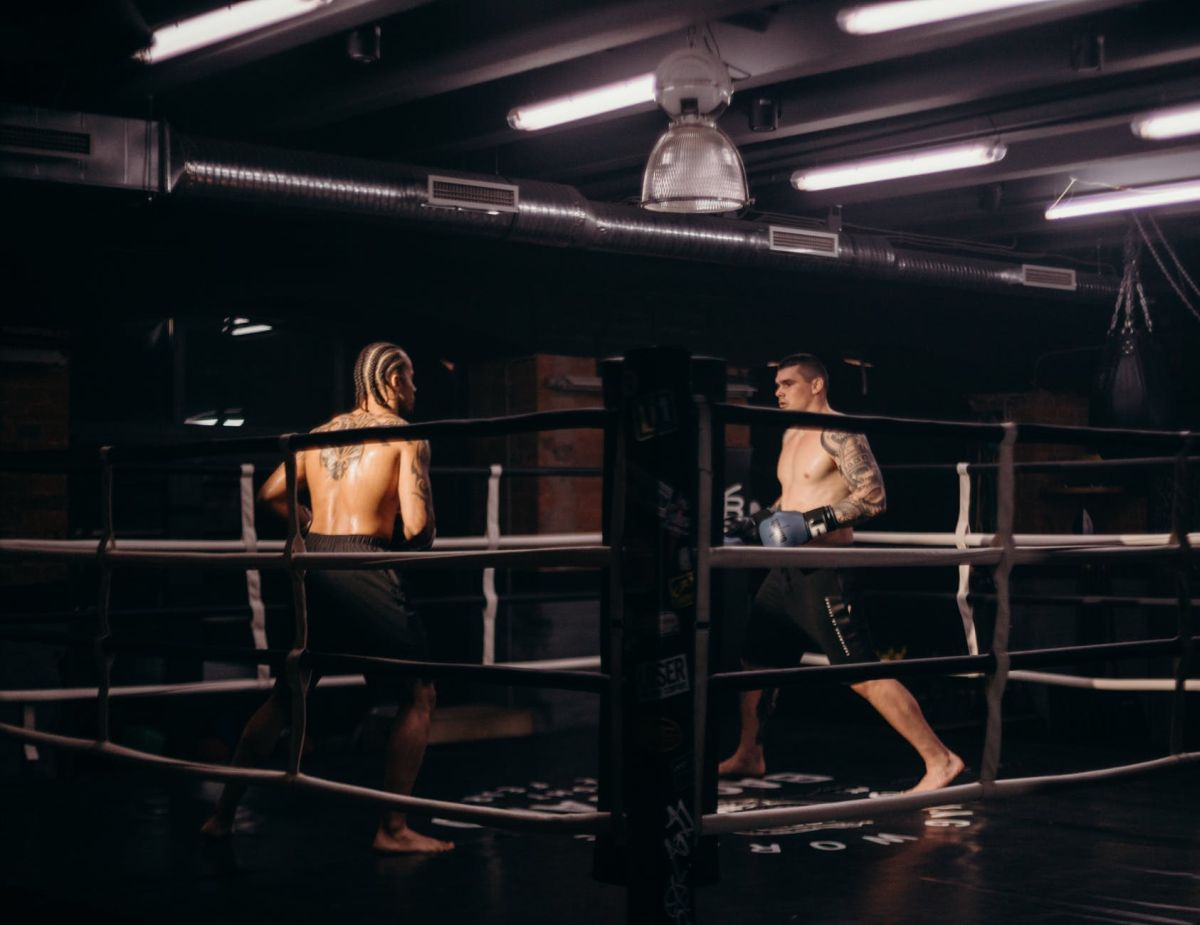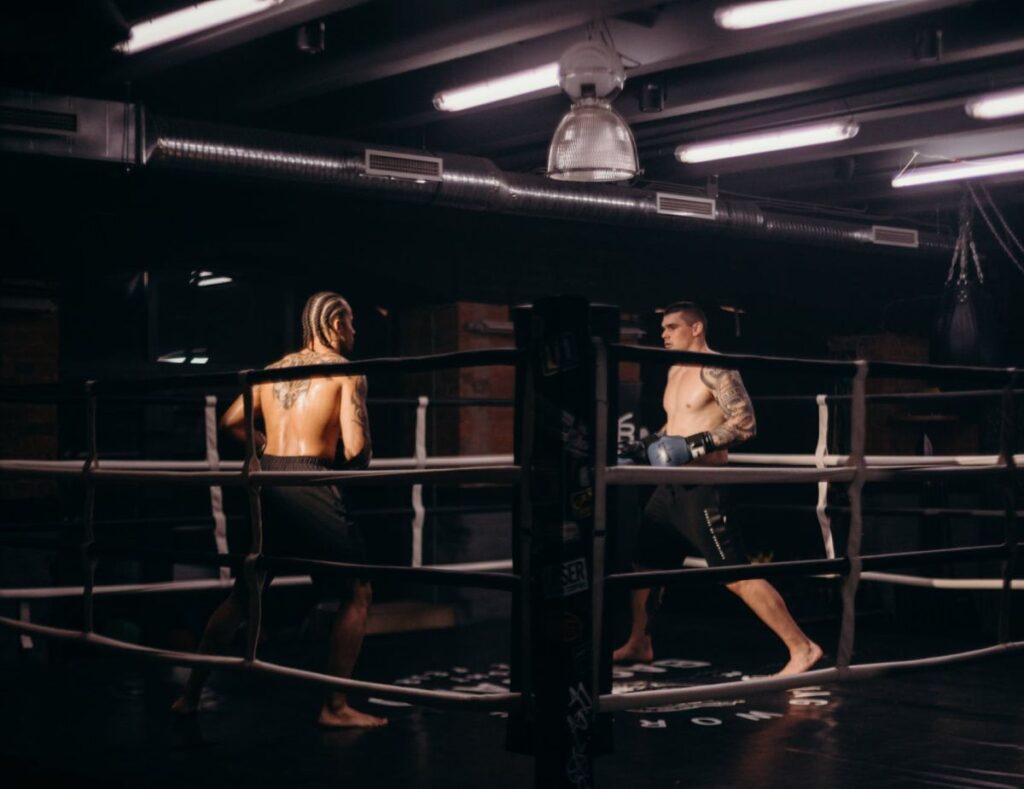 Throughout history, these boxers have uttered words of pure genius — classic quotes that have stood the test of time. To this day, the most hardcore of boxing fans still remember these incredibly inspirational quips and do their best to apply it to their time not only in the ring but also in life.
Let's take a quick look into the past and check out some of these legends and what they had to say. Today, we share 5 of the most famous quotes in boxing and the fighters behind them.
1) "I hated every minute of training, but I said, 'Don't quit. Suffer now and live the rest of your life as a champion'." -Muhammad Ali
Training is one of the most challenging aspects of boxing. The paces that fighters put themselves through just to ensure that they are in peak condition before a fight, it's unimaginable. Boxers typically train 2-3 months non-stop, leaving behind their family and personal lives in exchange for a life spent toiling in the gym.
But the rewards are massive and more than enough reason to put in the effort. Ali is widely considered the greatest of all time, not just because of his unparalleled skill in the ring, but also his work ethic, flair, and charisma.
What Ali is saying here is that he knows where his hard work is going and knows exactly what's waiting at the end of the rainbow.
This quote also applies to our daily lives. In life, we have to make sacrifices to get what we want, whether that's working harder in the office to provide a better life for our families, or sticking to our health and fitness programs to lose weight and gain better health.
2) "The hero and the coward both feel the same thing. But the hero uses his fear, projects it onto his opponent, while the coward runs. It's the same thing, fear, but it's what you do with it that matters." -Cus D'amato
In life and the boxing ring, we are often faced with many challenges — some that will test the limits of our willpower and determination. Undoubtedly, there will come times and situations that will scare us.
But the difference between being a hero and a coward, according to the late, great Cus D'amato, is that the hero always chooses to face his fears head-on.
Face your fears and don't run away from your problems. When we face our fears, we have the chance to conquer them. Cus wanted nothing less than his wards to be fearless in the ring and has played a hand in the careers of many legends including Muhammad Ali and Mike Tyson.
The next time you are faced with a problem in life that scares you, that you think is insurmountable, clench your fists and grit your teeth. Push through the pain and power through the fear. Victory won't be too far off.
3) "If you work hard in training, the fight is easy." -Manny Pacquiao
Manny "Pacman" Pacquiao is undoubtedly no stranger to hard work. He has one of the most legendary work ethics in boxing. The Filipino ring icon is known for his laser focus during camp, and it has resulted in some of the most epic performances in the history of the sport.
Pacquiao perfectly summed it up before one of his fights, and said, "If you work hard in training, the fight is easy." It could not be more accurate, in boxing and especially in life. The more work we put into something, victory becomes so much easier.
Pacquiao reminds us that there is always a solution to every problem we face. And sometimes, all it takes is good old-fashioned elbow grease and hard work. Occasionally, we just have to tuck our chins and dig. We may possess enough talent to carry us through some problems, but with hard work, we will always be guaranteed a path to victory.
Hard work always beats talent when talent fails to work hard.
4) "You never lose until you actually give up." -Mike Tyson
Competition in boxing is a sacred thing. The premise is simple. Two men go in the ring, and only one leaves it the winner. That's the brutal nature of this sport. There can only be one.
Mike Tyson is one of the most competitive fighters of all time, and subsequently one of the most dominant world champions in history. A large part of his success is due to his insatiable desire to defeat whoever he was in the ring with, no matter how big or how small.
With this quote, Tyson reminds us that most of his victories were won on the mental end. Before opponents ever climbed into the ring, they were already scared of Tyson. Before they even started trading punches with him, they had already lost.
No matter what opponent we face in life, whether it's a real person, or a problem that we face, head into battle with Tyson's mindset. You have to show your opponent that you will never back down. Destroy any doubt and make a statement. Stand your ground and keep inching forward until you achieve victory.
5) "It ain't about how hard you can hit. It's about how hard you can get hit and keep moving forward." -Rocky Balboa
Rocky Balboa is a fictional character played by actor Sylvester Stallone in his iconic "Rocky" boxing films. But although Balboa isn't an actual boxer by any means, he is as inspirational a fighter as they come.
Everybody who is a boxing fan knows who Rocky Balboa is. In the 2006 film self-titled as "Rocky Balboa", a retired Balboa is living and enjoying life. The story, however, revolves around Balboa's relationship with his estranged son, who has grown tired of living in the shadow of his father's fame.
Triggered by his son's frustration meandering in the corporate world, Rocky offers him a sage piece of advice. This quote perfectly sums up the difference between winners and losers. According to Rocky, winners never give up no matter how many times they fail.
The same can be said in life. The only time we really lose is when we stop trying. If you want to be a champion, if you're going to be successful, then you will embrace your failures and use them to fuel your drive towards success.
Danny Jacobs and the 5 Most Inspirational Boxing Stories
"You'll never fight again," are words that although so presumably final in their meaning, do not speak to the fighter's spirit, which is innately drawn to the challenge of such words. Just ask a recent case study, Brooklyn born middleweight Danny Jacobs, who recently overcame cancer to return to the ring.
Boxing is a sport in which overcoming odds is not singularly attributable to those which are determined by bookmakers, but also impossible odds that exist before ever even lacing leather to fist.
Although some may not draw inspiration from the sport of fighting, it is impossible to remain reticent towards those who have fought either to get into or stay in the sport.
Including Jacobs, here are several of the most inspirational stories of gloved gladiators.
Danny Jacobs
When middleweight prospect Danny Jacobs initially saw a doctor in May 2011 because he was experiencing concerning pains in his legs, he came away believing the cause to be a pinched nerve.
However, in the weeks following that visit, the problem worsened to the point that Jacobs used a wheelchair from the inability to use his legs. Upon a second doctor's visit, he was told that he had a form of spinal cancer called osteosarcoma, and had he waited even a few more days for a diagnosis, he could have died.
Jacobs was able to undergo successful surgery to have the cancer removed, but despite this, was informed that his ability to walk normally was in doubt, much less returning to the sport that had been his life's desire.
With the dual inspiration of being told that he wouldn't be able to fight again, as well as the innate responsibility to provide for his family, Jacobs rigorously rehabilitated and less than six months after the diagnosis, walked up the stairs and through the ropes of the ring at the Barclays Center in Brooklyn to face Jush Luteran.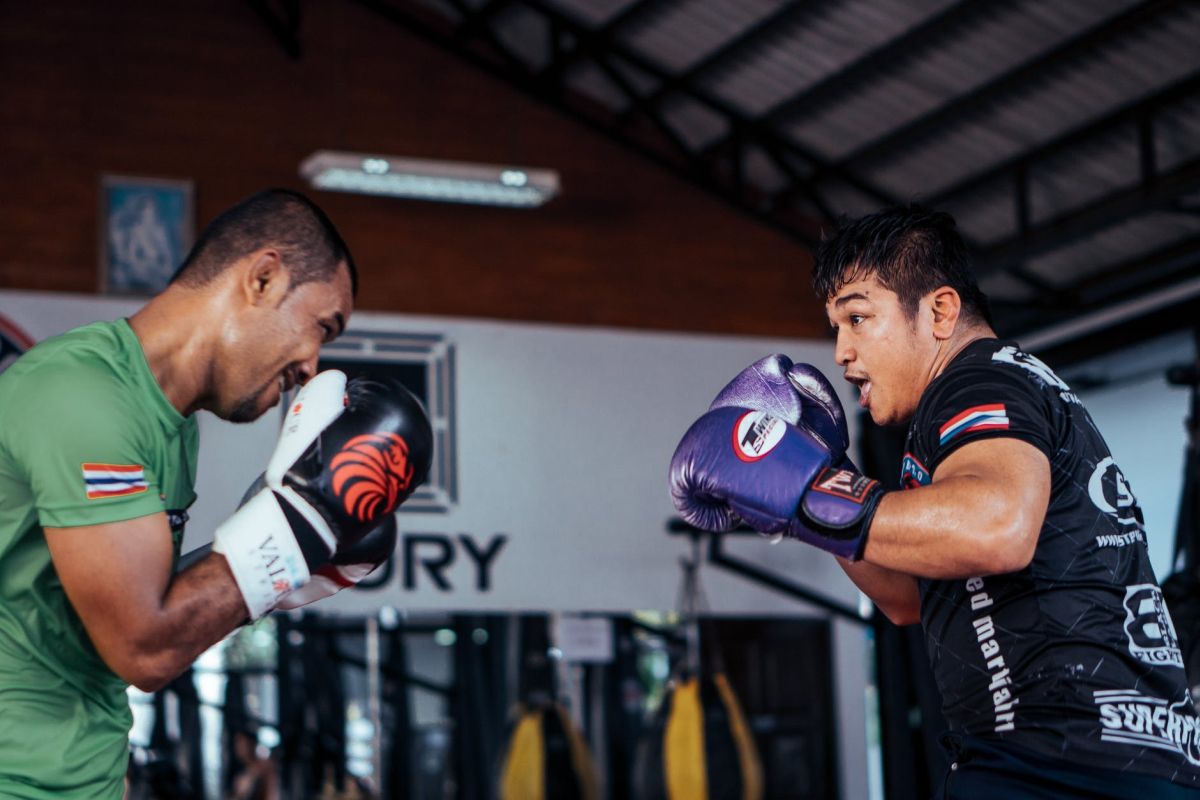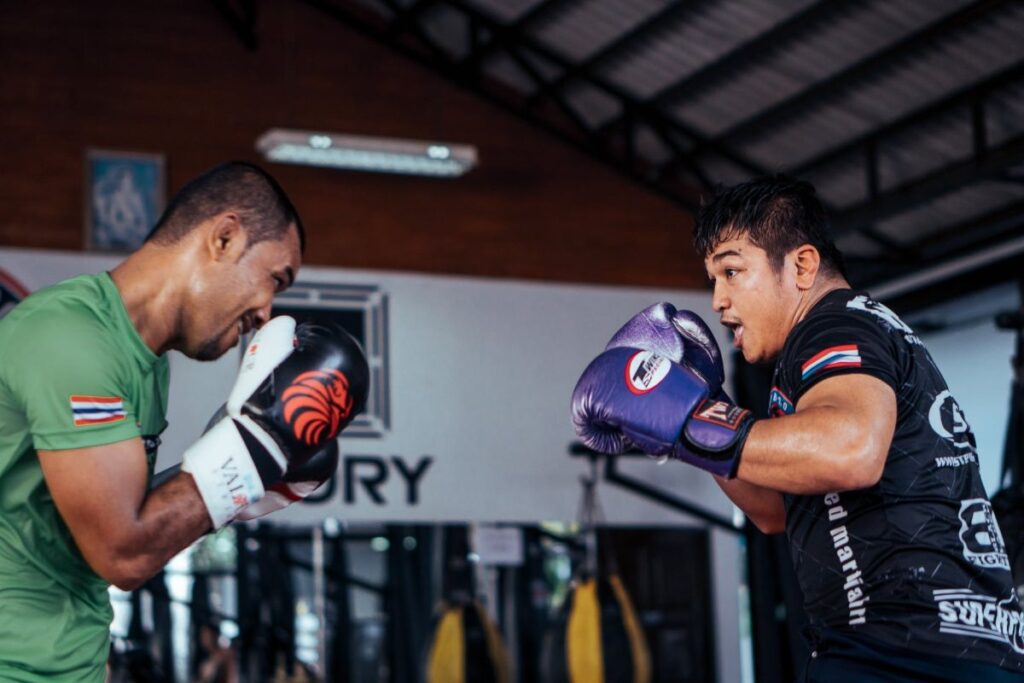 Luteran was a standing opponent for all of 1:13 of the first round when Jacobs ended the fight with a knockout win.  He has won both of his fights since returning from what was seen as potentially paralysing cancer and intends to continue keeping busy with another fight in Brooklyn at the Barclays Center on February 9th against Billy Lyell.     
Billy Miske
William Arthur Miske, aka the "Saint Paul Thunderbolt," started his career as a middleweight in 1913, during what would later come to be called the "no decision era," eventually fighting at light heavyweight and heavyweight for the remainder of his career.
In 1918, Miske was given the inconceivable news by his doctor that he had Bright's disease, a kidney-related ailment, and that he had five years to live if he was lucky. In a sport where a punch to the kidneys can end a boxer's night, Miske was given the life-ending equivalent by his doctor.
Yet, not only did Miske keep the news from his family, only telling his manager, but he continued to box, most notably losing to Jack Dempsey in a third-round knockout in 1920.
Despite the loss to Dempsey, Miske continued to fight and win, for the most part, going 19-1-1 from 1921-1922, but by 1923 his health was failing, and his chances were fading.
In November 1923, struggling financially and with a strong desire to give his wife and three kids one last memorable Christmas together, Miske convinced his manager Jack Reddy to get him a fight. His opponent was Bill Brennan, whom he knocked out, taking a $2,400 payday in the process, which he used to make his last Christmas with family unforgettable. He went on to die on New Year's Day 1924.
Dewey Bozella
An analysis of a boxing career that ended with a 1-0 lifetime record might be perceived as a reflection of a severely unfinished story, but in the case of Dewey Bozella that one win was the culmination of a comeback from a lifetime of undue imprisonment.
Bozella was convicted in 1977 for the murder of 92-year-old Emma Crapser in Poughkeepsie, New York and was sentenced 20 years to life in Sing Sing prison.
After having been imprisoned for 26 years, and after numerous attempts to have his case re-examined, Bozella with the help of the law firm Wilmer Hale, was able to obtain the evidence that proved his innocence. He was released in October 2009.
While in Sing Sing, Bozella boxed regularly and was the prison's light heavyweight champion. Upon being released, at the age of 52, he began his quest to fight professionally.
After going through several setbacks in trying to obtain his license, Bozella remained determined, a characteristic which had guided his attempt to prove his innocence and become a free man once again.  He eventually got his license and fought his first and only professional fight, defeating Larry Hopkins on the October 15, 2011, undercard of Bernard Hopkins vs. Chad Dawson.
Today he runs the Dewey Bozella Foundation, which provides mentoring and training opportunities to at-risk youths.
Lamont Peterson
Despite the promise of brutality that permeates throughout the squared circle, for many fighters, entrance into this realm provides the possibility of solace and pending finality. It would seem that for junior welterweight titleholder Lamont Peterson, who was thrust into homelessness at the age of 10 in Washington D.C., this might be the case.
In a family in which he was one of 12 children, his father was put in prison for a drug offence, and his mother abandoned the family shortly after that. The children all split up, and Lamont and his younger brother Anthony were forced into a life with no mother, father, siblings or home.
It wasn't until several months after the abandonment that trainer Barry Hunter discovered Lamont and Anthony. He took an interest in Lamont's boxing skills and took the boys in, giving them a home.
Hunter remains the trainer for the IBF junior welterweight champion, who despite a recent positive drug test for synthetic testosterone, will enter the ring on February 22 in his hometown of Washington D.C. to take on Kendall Holt.
Vinny Paz
Vinny Pazienza, who now goes by the name Vinny Paz, was a five-time world champion in an era that included such names as "Sugar" Ray Leonard, "Marvelous" Marvin Hagler, Roberto Duran, Ray "Boom-Boom" Mancini and Hector "Macho" Camacho. This despite a car crash in 1991 that doctors said would permanently disable him from ever walking again.
The car, which Paz was a passenger in, crashed so severely that he had to be cut from the wreckage in order to get to the hospital. In the process, he had cracked several vertebrae and actually had to be fitted with a metal halo, which was screwed into his skull to keep his head and neck stable.
However, Paz was able to walk soon after the surgery. At the age of 30, nearly a year after a supposedly paralysing accident, Paz returned to the ring in December 1992 to fight again. A year after that fight, he defeated Dan Sherry by knockout to win the IBO Super Middleweight title.
How Can You Stay Motivated To Follow a Training Plan
Eliminate Information Overload
Problem:  Analysis paralysis – When you don't understand something, you gather the information that helps you know it.  You may collect so much information that you get lost in it and lose track of what you need to do to learn the skill you were interested in.
Too much information keeps you from acting.  And if you don't act – you don't learn.  To make matters worse, information will conflict and further paralyse you.  Days, weeks, months, and years will go by as you look for the best course of action to follow until you get to the point where you haven't observed any course of action and time is up.
Solution:  Set a deadline, pick one course or one training plan, and just go with it.  I don't want you to commit your time and energy to junk, but the longer you take to get started, the more likely you will end up in analysis paralysis.  Stop looking for something better.  You won't always make the right choice – but you'll quickly figure that out once you start and there is nothing stopping you from changing – but at least you are in action mode.
Make It Emotional
Problem:  There is a story about an elephant and his rider.  A well-trained elephant will go where his rider wants him to go – until the elephant no longer wants to go there – then the elephant is in control.
In your case – emotions are the elephant, and rational thinking is the rider.  In every single instance – your feelings will eventually beat out rational thought.  You may know that you should train today, but if watching TV gives you more pleasure – you're going to watch TV.
Solution:  Get emotional about why you want to learn to box or get in shape.  Somewhere in your head, you think that boxing will solve a problem or give you some incredible pleasure.  You have to tap into that elephant.  Maybe you get picked on a lot, and want boxing to make you more confident to stop the bullying.  Perhaps you're hoping that boxing training will make you more sexually appealing to the opposite sex.  Those motivators are much more powerful than trying to trick yourself into boxing by thinking it is a valuable skill to learn, or it will make you more healthy.
Just Do Something
Problem:  You start thinking about everything you need to do, get overwhelmed, and never get started.  Inertia takes over, and doing nothing becomes a lot easier than doing something.
Solution:  Do something – anything.  You simply need to start, and that one thing will lead to another to another, and before long you've got some momentum going.  It doesn't even have to be significant.  The act of getting off the couch with the intention of going to the gym can send you towards the door, to your car and before you know it, you're in the gym.  Action leads to more action.  Pick whatever you can do and just do that – it will get you closer to where you want to go.
Make It A Habit
Problem:  If we go back to our elephant and rider example – if the rider gets tired – he or she can no longer battle the will of the elephant.  We all have a finite amount of willpower in us.  Your brain will only make so many decisions in a day before it resorts to habits to get you through your day.
A habit frees up the conscious part of your brain to focus on other decisions.  The habit runs in the background like a computer program as soon as it is triggered.  Sometimes you don't even know it's happening.  You likely don't have the conscious willpower to force yourself to learn to box or train everyday.
Solution:  Make it a habit.  When I get home from work – I'm usually wiped out.  I make a tremendous number of important decisions over the course of a day and the last thing I want to do when I get home makes any more or try to force myself to do anything.  So, over the course of a few weeks, I set a trigger that gets me into my gym with my son to do our daily training.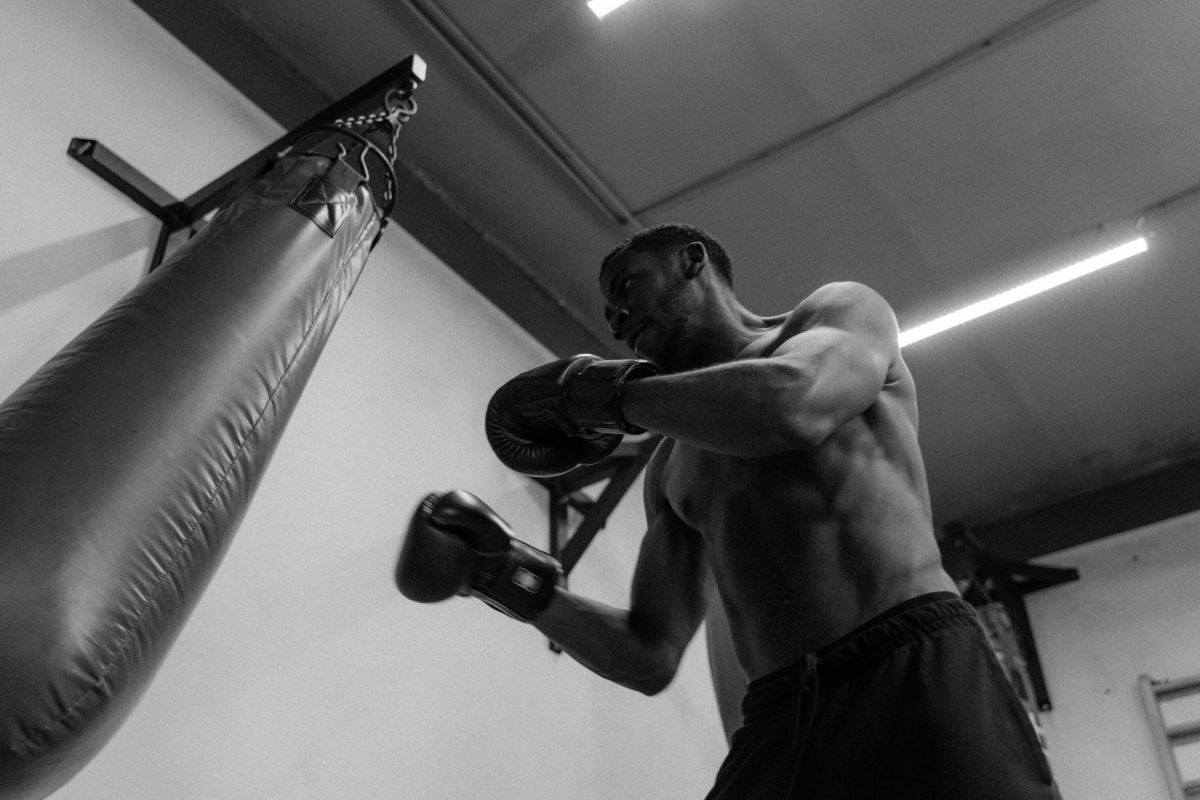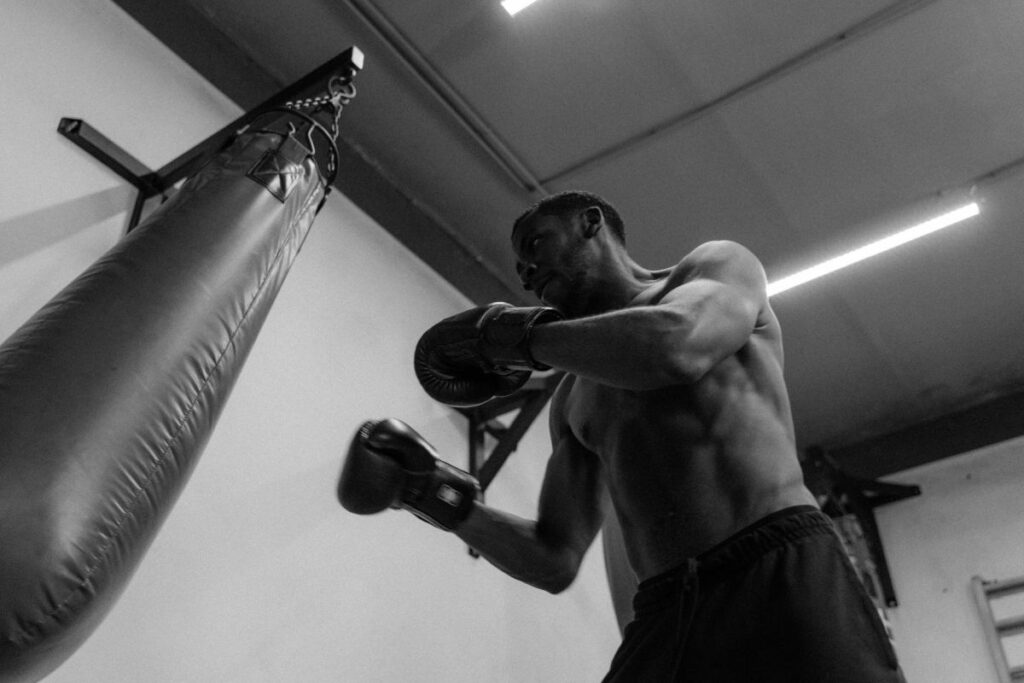 That trigger is taking off my uniform.  The habit starts running – I put on my workout clothes, go downstairs into my gym, do the training that is scheduled, eat and relax.  There are no decisions to make in any of that – it was pre-decided, and now the habit just runs.  It actually takes more effort to do something else than it does to train.
Set a trigger that works for you and then makes the sequence of training as automatic as possible.  That will mean having a training plan such as the How to Box System ready to go in advance so your program simply runs in the background and you do what is prescribed that day.
Build In Accountability and Support
Problem:  You've tried everything I've outline here, but you still have no desire/motivation – and that totally sucks.  None of us meets our own expectations 100% of the time.  If you are relying on yourself to make significant changes in your life – 98% of us will fail if we try to go it alone.
Solution:  Involve someone else.  Don't let them down.  Whether it is a promise you make to someone or a training partner you are to meet at a certain time – you will have a much harder time doing something that will have a negative impact on someone you respect or make a promise to.
A good coach or mentor is genuinely invaluable.  The best have done what you want to do and will know what you are going through.  They will help you through the worst of times and pick you up when you fall.  They don't have to be a professional – they can simply be a friend – but you'll need that support and guidance sometime during your journey.
Realise That It's All Or Nothing
Like I wrote at the beginning of all this – motivation is a finicky beast.  You won't have it each and every day – but if you employ the principles I outlined here, there's a much better chance that you'll have enough of it to get you started and keep you on track when things get tough.
And when you fail,and you will,you have to realise that what you are doing is not an all or nothing sort of thing.  If you train ten days straight and then have four bad days in a row, you are still six days ahead of where you were when you started.  It's all cumulative.  If you think you have to be perfect – you're setting yourself up for failure.  All you really need to be is consistent – over time.  Find some joy in the journey.
So give these tips a shot and see how long you can keep yourself going – and when a bad day comes simply reassess and employ the tips here to get yourself motivated again to carry on from where you left off – no judgment, no self doubt.
And when you run out of the ability to keep yourself going – remember to reach out and tap into the energy of others – a mentor, coach, friend, or even the others here on Commando Boxing.  Hope that helps.  Boxon.