It doesn't matter whether you're a complete stranger to contact sports and trying to decide what to start with, or if you're a seasoned practitioner in Muay Thai, BJJ, or MMA. Learning boxing would benefit you greatly – whether to keep fit before your wedding, or elevate your game.
Located in Moorabbin Melbourne, Victoria, and currently on the search for boxing classes and gym to lose weight, get fit and have fun? Look no further! To take the stress out of choosing your nearest boxing class studio, here is a list of the most popular Moorabbin boxing class gyms.
Ultimate List of Moorabbin Boxing Classes
Fit2Box - Boxing Studio in Moorabbin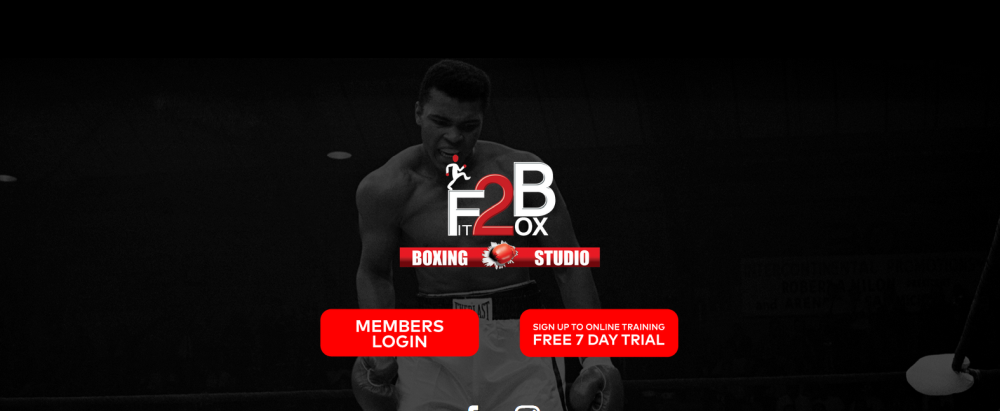 Phone: 0433 115 312 
Fit2box Boxing Studio is committed to delivering results through boxing fitness. Our Trainers are all active fighters, we take boxing from the ring to your gloves. We are passionate about what we do and strive from seeing your success. We specialize in weight loss, F2B Group Classes, Personal Training and teaching the art of boxing.
We are always trying out new and fun ways to train our class members.  The boxing lessons in our class schedule will test you and will have parts of boxing training in them. You don't have to be a Full Member to attend one of our classes and we guarantee you'll have lot's of fun.
Boxing is a great way to keep the mind and body moving while learning the art of the sport. 60 minutes of boxing doesn't feel like your normal 60-minute workout. You can easily smash over 1000 calories while having fun and trust us when I say time flies when you are having fun.
There is no better way to learn how to box than 'One to One' personal training. Our personal trainers are professionally qualified and are very experienced in the art of boxing. We have a passion for the science behind your personalised training programme.
Personal Training is tailored for your needs, and will improve your skill sets at the same time.
Most of our one on one PT's sessions are your average Mums and Dads who love throwing punches to get up a sweat, tone up and lose weight. Our member's ages range from 4 years kids to 72 years old and everything in between.
Real Deal Boxing Club

Phone: 0410 544 333
This is the REAL DEAL if you have always wanted to start boxing or progress your current skills, REAL DEAL boxing will be where you go to box. Bayside locality, owned and operated by renowned fighter Christian Ennor.
Real Deal Boxing Club offers Boxing at It's Finest. RDBC promotes full boxing, strength, health and fitness. Boxing with a distinct personality as it relates back to the origins or boxing in the UK and the USA. Classic, bold and energetic, capturing the real training techniques and mastery of boxing. Christian Ennor, one of Australia's most recognised and followed trainer, brings his personality and style to his boxing and strength based gymnasium. Real Deal's trainers are the best in the business, both real and personable, with professional boxing pedigrees and a passion for imparting knowledge on our clients. Real Deal brings a new level of fun and professionalism to the local boxing scene.
Fight Impact Moorabbin Boxing Classes & Gym

Phone: +61 411 233 365
Our trainers and fight coaches at Fit Impact are passionate about the careers they have chosen. All our combat sports and strength and conditioning sessions are taught by well rounded and experienced trainers who have all competed in their chosen disciplines, therefore they provide the support needed mentally and physically to help you reach your goals.
Our specific approach to personal training is based on an understanding that everyone's needs are unique. Whether it's increasing muscle mass, slimming down, enhancing one's performance in a chosen sport or rehabilitating injury, our trainers deliver the results. You will be challenged and pushed to your limits, but at the same time thoroughly enjoying the workouts and results that you can see!
All our trainers and fight coaches at Fit Impact are passionate about fitness. The Martial Arts classes are taught by highly experienced trainers who have competed and have real fighting experience. We take extreme pride in offering the best service and passing on authentic skills.
We offer coaching for those looking at competing but we take great pride in sharing the benefits of martial arts with everyone keen to train hard and give it a go. As we say, we put the fight back into fitness so we specialise in training everyone from beginners to advanced.
All of our classes are structured and no two classes are ever the same. Professional trainers who are either current or previous competitors run the classes. We run beginners, intermediate and advanced classes. You will be matched up with other students of similar ability.
It is time that has been put aside for members to come in and use the gym facilities so that they can practice their skills, conditioning and flowing drills that have been shown to them in the classes. This is an important time for the student to work on perfecting their craft through repetition. No one has ever become a champion or reached there full potential by only attending classes therefore we encourage our members to come in their own time and train.
General open training hours are: 8:00am to 11:30am and 4:00pm to 8:00pm Monday to Friday. 8:00am to 12:00pm on Saturday. Personal Training hours are via appointment. Please view class times are on our timetable.
Brother Boxing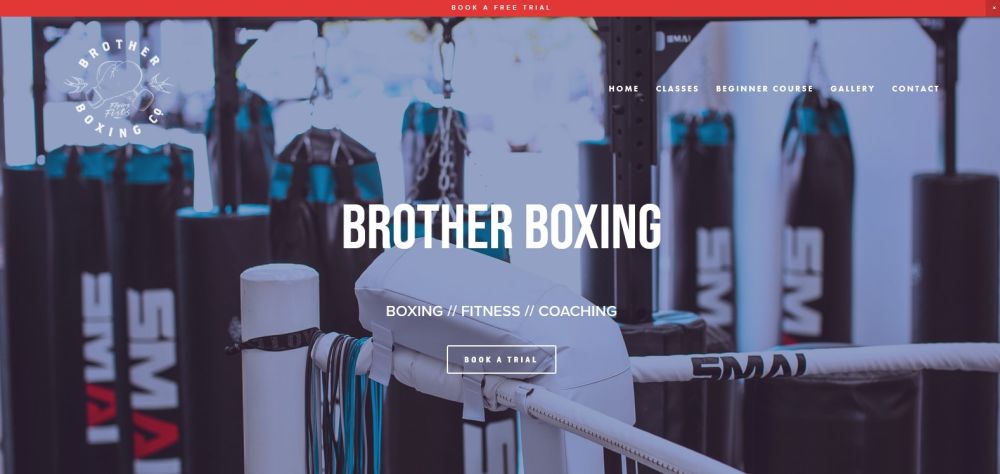 https://www.brotherboxing.com/
Phone: +61 479 199 566
We are a Bayside Melbourne boxing gym located in Cheltenham.
We provide specialised beginner programs, so that beginner boxers can gain confidence in learning real boxing and stay motivated to work on their fitness. They say that boxing isn't for everyone, but we say that if you are given the right environment anybody can learn.
With boxing discipline at its core, Brother Boxing offers a wide array of services, including a range of combat disciplines, strength & conditioning, boxing lessons, circuit training, group classes, boxing fitness, clinic treatments and nutrition advice.
Melbourne Fight Club

Phone: (03) 9620 5433
Develop the correct boxing technique as your fitness reaches amazing new levels. You will witness the increased toning of your arms and mid section whilst building a stronger core. Our boxing classes are practical and are orientated around beginners. Starting with pad work and teaching you how to slip, weave, block and punch correctly.
At Fight Club Melbourne it's all about teaching you correct practical boxing. Our aim is to help you understand the importance of footwork whilst rotating your body to generate maximum power, these are only a few things out of so many that we help you achieve.
Book yourself in to our Introduction Personal training (PT) sessions with one of our master trainers! We will be able to spend 45 min preparing you up for class. In your Introduction PT we will teach you how to wrap your hands, hold pads (targets), execute the correct technique to make you feel comfortabe before attending classes.
Boxing Fit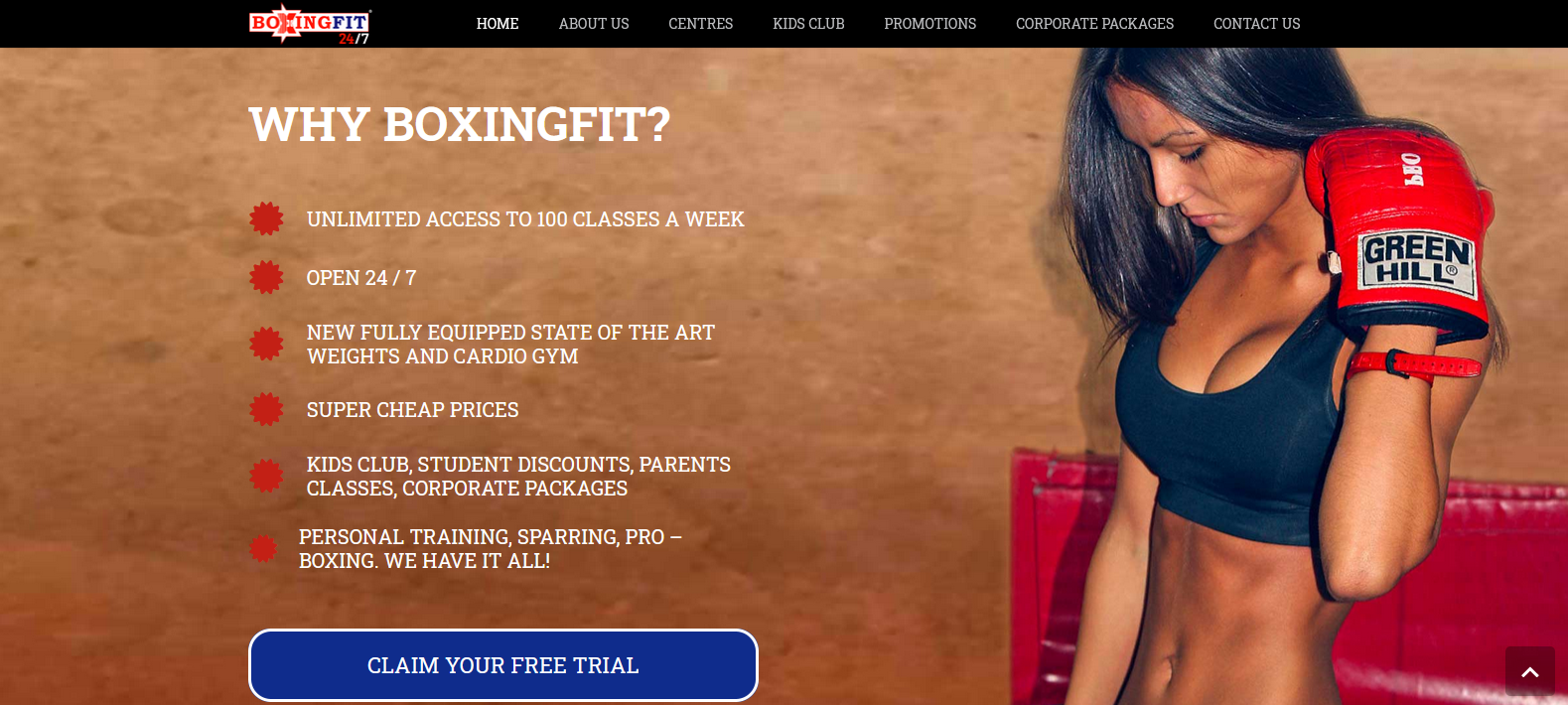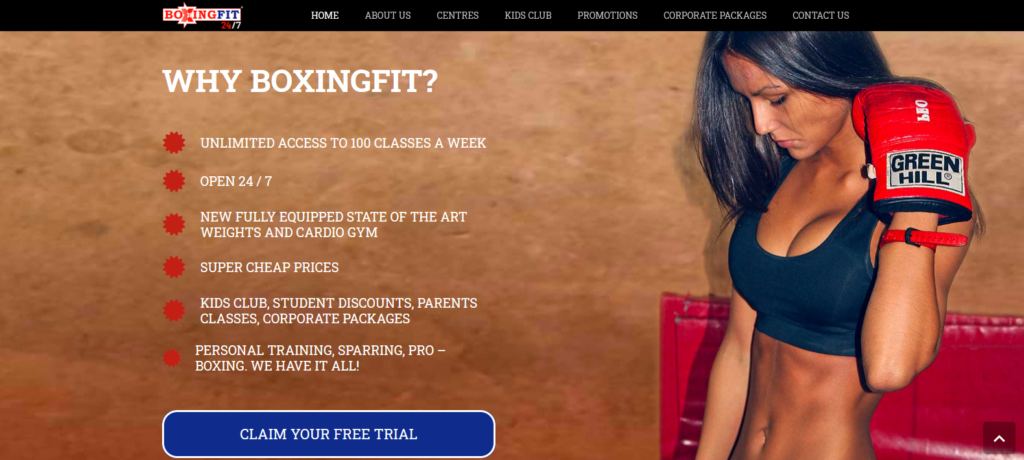 With over 17 classes a day, 100 classes a week, 30 different types of classes, and catering to all fitness levels, whatever your motivation is, there is a number of classes to suit. Each 30 minute H.I.I.T session will have you burning fat and calories, building strength, getting fitter, and most importantly getting results.
In addition, BoxingFit Port Melbourne has now opened a new weights and cardio gym filled with the latest state of the art equipment. Plus, they are now OPEN 24/7.
BoxingFit is not a commercial club. We are authentic, welcomming and traditional yet cutting edge in our approach to training. Don't expect any jacuzzis or saunas, instead expect world class boxing training.
There are no contracts or direct debits. Classes are 60 minutes and follow a concise syllabus to move you to where you want to be. Our instructors are experienced, well qualified and passionate about what they teach; for them it is not just a job.
We welcome everyone of all levels to become part of our team. It doesn't matter if you want to get fit or whether you want to compete – we have the place for you.