In boxing, a weight class is a measurement weight range for boxers. The lower limit of a weight class is equal to the class's upper weight limit below it. With no upper limit, the top class is called heavyweight in professional boxing and super heavyweight in amateur boxing. A boxing match is usually scheduled for a fixed weight class, and each boxer's weight must not exceed the upper limit. Although professional boxers may fight above their weight class, an amateur boxer's weight must not fall below the lower limit. A nonstandard weight limit is called a catchweight.
Boxing's 17 total weight classes span from the diminutive 105-pound dynamos to the 200-, 300-pound heavyweight monsters. Designed to limit the number of mismatches between opponents of different sizes, over the years the number of weight classes has grown from the original eight divisions (flyweight, bantamweight, featherweight, lightweight, welterweight, middleweight, junior middleweight and heavyweight) to the 17 divisions used today.
A boxer may fight different bouts at different weight classes. The trend for professionals is to move up to a higher class as they age. Winning titles at multiple weight classes to become a "multiple champions" is considered a significant achievement. In amateur boxing, bouts are much shorter and much more frequent, and boxers fight at their "natural" weight.
One boxer is said to be better "pound for pound" than another if he is considered superior due to their difference in weight. Theoretical comparisons of boxers' merits in different weight classes are a popular topic for boxing fans, with a similar speculative appeal to comparing sports figures from different eras; in both cases, the competitors could never face each other in reality.
In theory, this creates a safer environment for competitive boxing matches and offers a chance for fighters who would otherwise be a tad too small or a bit too large for one of the original divisions to become champions.
Here, we break down each weight class as it stands today, noting the historically powerful fighters who are lauded by historians as the division's best as well as the news-making fighters competing there today. But first, check out more about us and our boxing classes.
Weigh-in Explained
A boxer who is over the weight limit may strip naked to make the weight if the excess is minimal; otherwise, in a professional bout, one can try again later, typically after losing weight in the interim through dehydration by vigorous exercise in a steam room. If the excess weight is too great, the effort expended trying to "make weight" will make the boxer unfit for the fight itself. In such cases the fight may be cancelled with the overweight boxer sanctioned or the fight may proceed as a catchweight non-title fight.
The International Boxing Federation (IBF) has a unique weigh-in policy in title fights. In addition to making the weight at the official weigh-in the day before the fight, the boxers must submit to a weight check on the morning of the fight. The fighter must weigh no more than 10 pounds (4.5 kg) above the fight's weight limit during this later weigh-in. If a boxer skips the morning weigh-in or fails to make weight at that time, the fight can still proceed, but the IBF title will not be at stake. In heavyweight title fights, the second weigh-in is still mandatory, but since there is no upper weight limit in that class, a boxer can only be sanctioned for failing to submit to the weigh-in.
An amateur boxer must make the weight at the initial weigh-in; there is no opportunity to try again later. There is a "general weigh-in" before the start of the tournament and a "daily weigh-in" on the morning of each of a fighter's bouts. At the general weigh-in, the fighter must be between the weight class's upper and lower limits; only the upper limit is enforced at the daily weigh-in. A fighter outside the limit at the initial weigh-in may be allowed to fight in a different class if there is space in the tournament. At major events such as boxing at the Olympics, there is a limit of one boxer per country per weight class.
List of Weight Classes
Strawweight (Minimum Weight)
Weight Limit: 105 pounds
Top Historical Fighters: Historians most often tab Mexico's Ricardo Lopez as the best minimum weight fighter of all time. His undefeated boxing career (51-0-1) included a decade-long run as champion with 22 title defences against heavy opposition. Other important figures include Cuba's slick-moving Ivan Calderon and Thailand's Chana Porpaoin.
Top Fighters Today: Converted muay Thai boxer Knockout CP Freshmart is probably the best strawweight marauder on planet earth right now, and he's for sure the one with the coolest boxing nickname (his given name is Thammanoon Niyomtrong). Wanheng Menayothin and Byron Rojas are also top contenders in a most popular division outside the United States' confines.
Junior Flyweight
Weight Limit: 108 pounds
Top Historical Fighters: Jung-Koo Chang was a hard-hitting, South Korean dynamo who ruled the 1980s with an iron fist, while Michael Carbajal's superb technical skill and thunderous power punching against Chiquita Gonzalez in 1993 probably garnered the newfound division respect among mainstream boxing fans. Both are equally revered in boxing circles as all-time greats.
Top Fighters Today: Undefeated Japanese fighters Ken Shiro and Kosei Tanaka appear to be on the verge of making names for themselves in their homeland. At the same time, Mexico's Pedro Guevara remains a relevant alternative in a division most often associated with fighters from outside the United States.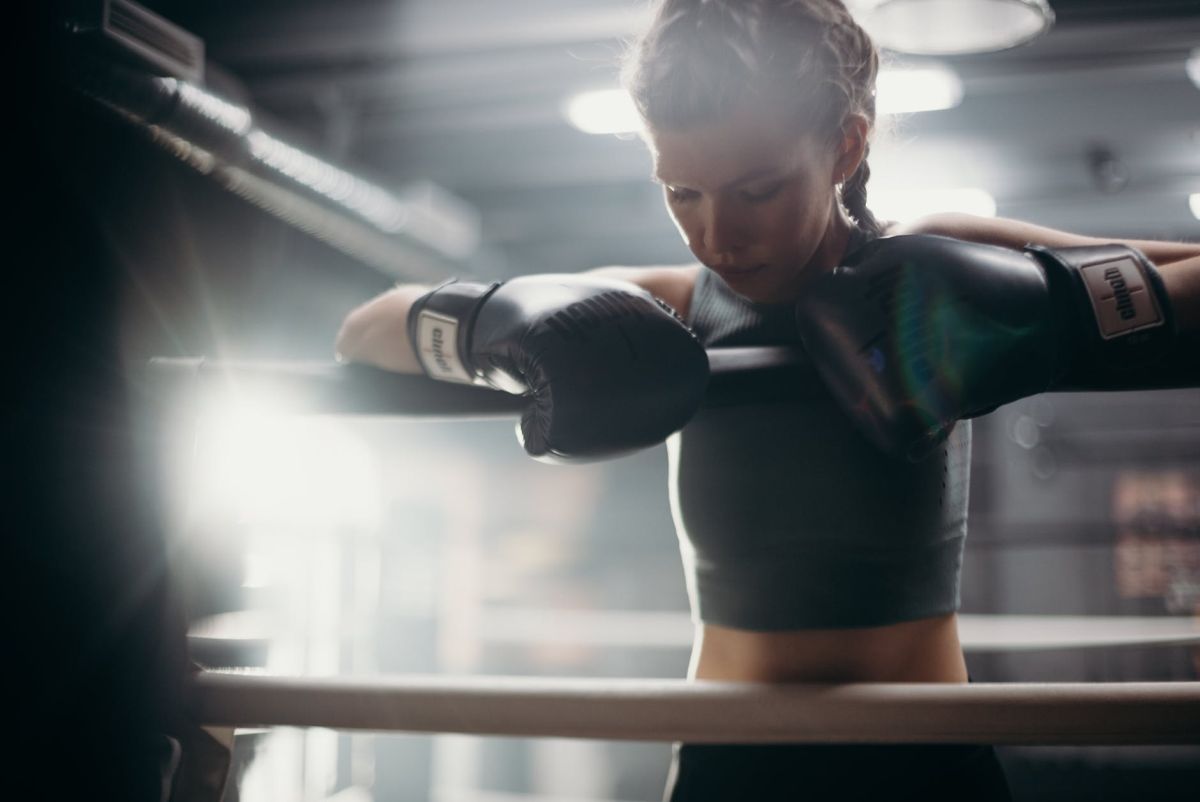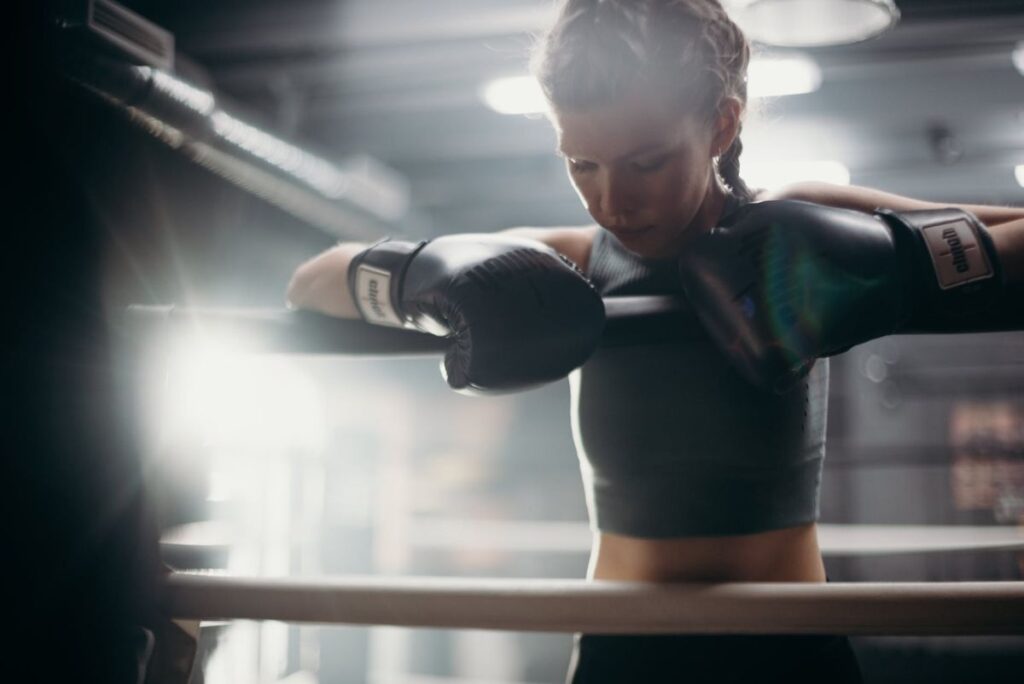 Flyweight
Weight Limit: 112 pounds
Top Historical Fighters: Great Britain's Jimmy Wilde is considered one of the best fighters in boxing history. He still holds boxing's most extended win streak total at 103, and by the time he retired in 1923, he was one of boxing's most beloved pugilists. A stark contrast was Mexico's Pancho Villa, who died at the tender age of 23 but solidified himself as one of the most talented fighters ever in just a three-year professional career.
Top Fighters Today: Today's flyweight division isn't what it was just a year or two ago, with many of the top stars moving up in weight, but Japanese fighters Kazuto Ioka and Daigo Higa, alongside Filipino bottle rocket Donnie Nietes, still provide plenty of action-packed excitement for flyweight fans.
Junior Bantamweight
Weight Limit: 115 pounds
Top Historical Fighters: The 1980s were full of quality junior bantamweight bouts, and the cream of the crop was from Thailand. The heavily muscled Khaosai Galaxy defended his belt 19 times during that time frame, and tough-guy Gilberto Roman proved the division in a complementary manner to make the era one of the best in 115-pound history.
Top Fighters Today: Today's junior bantamweight field is just as impressive. Srisaket Sor Rungvisai supplanted longtime little fighter kingpin Roman Gonzalez as the division's best. The rugged Juan Francisco Estrada and "Little Monster" Naoya Inoue are rounding out a field of four fighters as good as any in the sport today.
Bantamweight
Weight Limit: 118 pounds
Top Historical Fighters: Suffering only two losses in almost 80 fights, Brazilian bantamweight Eder Jofre usually tops historical lists at 118 pounds. His impressive power allowed him to amass 50 knockouts throughout his career. Meanwhile, George Dixon, the first African-American man to hold a world title in the sport, was seen by his peers as the best fighter of the 19th century.
Top Fighters Today: Rising stars Ryan Burnett and Luis Nery are attempting to carve out their share of the championship pie before the inevitable invasion of Rungvisai, Inoue and Estrada make their jobs more challenging than ever. Former titleholders Juan Carlos Payano and Rau'shee Warren still loom large as legitimate divisional threats, too.
Junior Featherweight (Super Bantamweight)
Weight Limit: 122 pounds
Top Historical Fighters: The late 1990s and early 2000s encompassed the division's golden era, with Mexican rivals Marco Antonio Barrera and Erik Morales solidifying themselves as two of the all-time best competitors at 122. Still, the greatest junior featherweight was probably Wilfredo Gomez, a heavy-handed, ultra-competitive, classically skilled boxer who ruled the roost 20 years prior.
Top Fighters Today: For the past few years, the junior featherweight division has been undefeated Cuban star Guillermo Rigondeaux, the lineal champion, and everybody else. The crafty southpaw is fast, powerful and superbly skilled. His ability to handily defeat whatever competition is handed to him has kept other name fighters attempting to usurp his authority. Jessie Magdaleno and Rey Vargas are comparatively new names that might be able to stem the tide soon.
Featherweight
Weight Limit: 126 pounds
Top Historical Fighters: Willie Pep is generally considered the best featherweight ever and the greatest defensive boxer of all time. His fancy footwork and unbelievable dodging skills made him a nightmare for offensive-minded opponents, even against historically significant war machines like Sandy Saddler, who Pep defeated in 1949 when Pep was clearly past his prime.
Top Fighters Today: Leo Santa Cruz and Carl Frampton, who have split against each other in a two-fight series, lead a stacked featherweight scene full of ferocious characters. The otherworldly fast Gary Russell Jr., an impressive physical specimen, and the well-travelled Abner Mares help give this division a plethora of intriguing stylistic matchups for fans to enjoy for a few years.
Junior Lightweight (Super Featherweight)
Weight Limit: 130 pounds
Top Historical Fighters: The most recent historically great junior lightweight was Floyd Mayweather Jr. He was most aggressive at 130 pounds, where his natural athletic skill against similar-sized opponents was just too much to handle. But with fellow greats Alexis Arguello, Julio Cesar Chavez and Flash Elorde being so exceptional at what they did, it's hard to pinpoint any one fighter being particularly better than another.
Top Fighters Today: most experts consider titleholder Vasyl Lomachenko to be pound-for-pound elite. The perfectly balanced southpaw technician blends precise timing with expert footwork to overwhelm most everyone he has fought to date. But older stalwart Orlando Salido, a ferocious combination puncher, still looms large as a threat to Lomachenko by his decision win over Loma in 2014.
Lightweight
Weight Limit: 135 pounds
Top Historical Fighters: There's been no better lightweight than Panama's Roberto Duran. He was the perfect blend of ferocity and skill and was virtually unbeatable at 135 pounds. Other historically terrific lightweights include master class boxer Benny Leonard and pioneering technical savant Joe Gans.
Top Fighters Today: After a brief pause due to promotional conflicts, Mikey Garcia has reaffirmed his hold on the lightweight mantle through a continued display of precise technical mastery and artful footwork. Meanwhile, the athletically gifted Jorge Linares is riding a tidal wave of resurged excellence to lay his claim to being one of the best lightweights in the world today.
Junior Welterweight (Super Lightweight)
Weight Limit: 140 pounds
Top Historical Fighters: Aaron Pryor was a fearsome boxer-puncher who ran roughshod of junior welterweight competition in the early 1980s. He was so gifted and feared he failed to secure bouts against other similar weight greats of that timeframe like Sugar Ray Leonard. Meanwhile, Julio Cesar Chavez, also listed among the greatest junior lightweights, was just as formidable as a junior welterweight.
Top Fighters Today: Lineal champion Terence Crawford is the perfect fighting machine. He can fight equally dangerous from both the orthodox and southpaw stance, and he has a penchant for delivering concussive results. Other top junior welterweights include Mikey Garcia and Sergey Lipinets.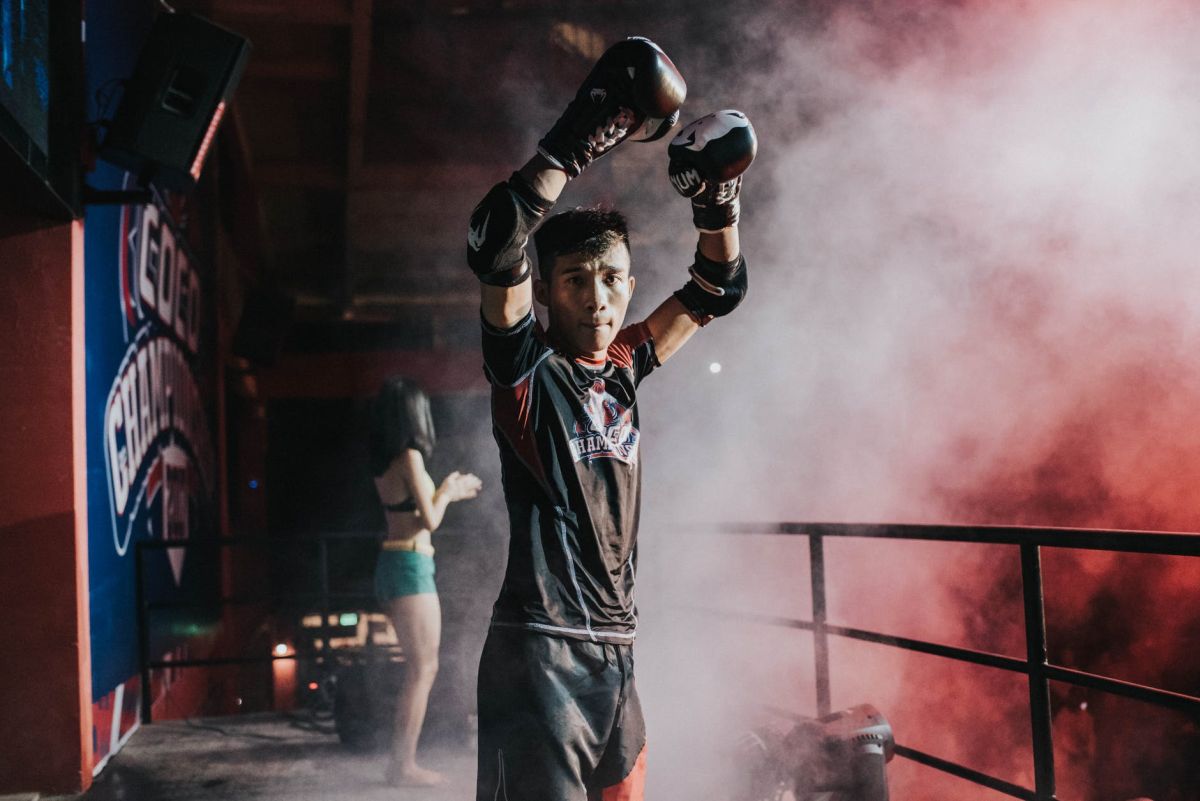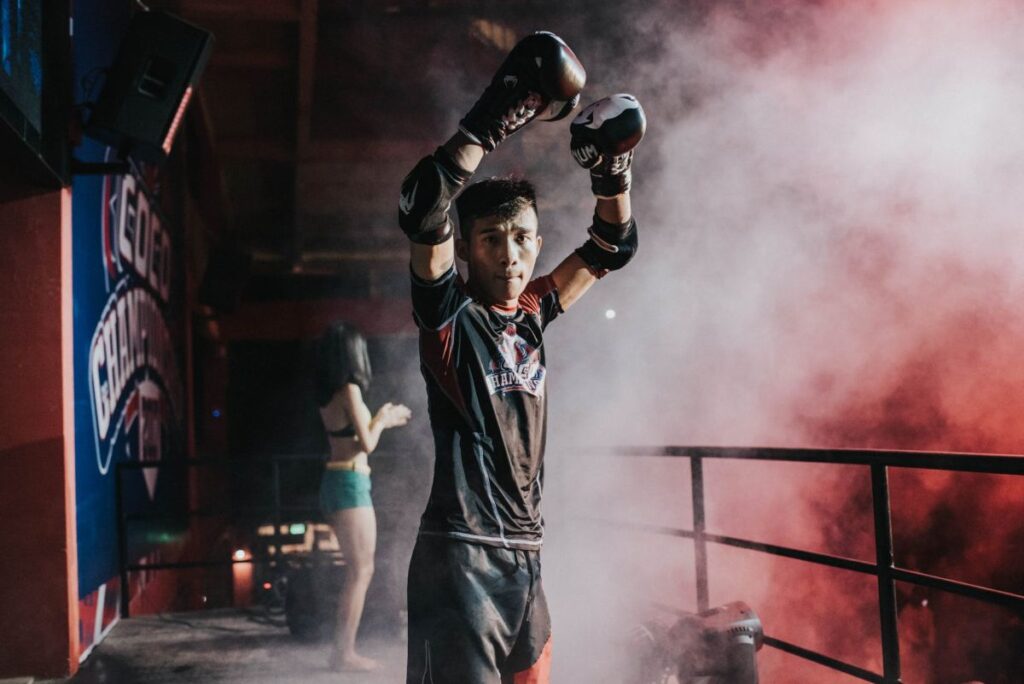 Welterweight
Weight Limit: 147 pounds
Top Historical Fighters: While recent history has given us the impressive likes of Floyd Mayweather and Manny Pacquiao, the most historically significant welterweights include names like Sugar Ray Robinson, Henry Armstrong and Sugar Ray Leonard. Robinson, in particular, is often hailed as the best fighter in any weight class ever. He was fast, healthy and could knock his opponents out with either hand.
Top Fighters Today: The two best welterweights in the world today are Errol Spence and Keith Thurman. Spence is a hard-charging body puncher with excellent reflexes and a mean streak. Thurman is a boxer-puncher with tremendous knockout power in his right hand and gliding footwork. Other top welterweights include Shawn Porter, Danny Garcia and an aging Manny Pacquiao.
Junior Middleweight (Super Welterweight or Light Middleweight)
Weight Limit: 154 pounds
Top Historical Fighters: Contemporaries who never faced each other to settle the score, both Thomas Hearns and Mike McCallum, are candidates for the best junior middleweight title ever. Hearns' stay at the weight was brief but spectacular. His boxing skill and punching power at the weight alone made him almost impossible to defeat. McCallum was atypical in a unique way: He was all-around excellent at just about every facet of the sport.
Top Fighters Today: Southpaw Cuban Erislandy Lara has long been considered the best of the bunch, but former stablemate Jermell Charlo's recent power surge has many fight fans wondering if Charlo has surpassed Lara as the division's toughest out. Meanwhile, Jarrett Hurd is absurdly large for the division and has chopped down his opponents as if they were trees. Hurd, of course, is the axe.
Middleweight
Weight Limit: 160 pounds
Top Historical Fighters: Both Carlos Monzon and Marvin Hagler enjoyed terrific title reigns as middleweight champions, but this historically deep weight class also includes the likes of an older but still fantastic Sugar Ray Robinson, as well as a young and ethereally exceptional Roy Jones Jr., Add to the mix the mechanical precision and long title reign of Bernard Hopkins, and you have one of the better bunches of divisional talent in history.
Top Fighters Today: Canelo Alvarez and Gennady Golovkin battled to a draw in September, leaving many people still wondering who the best middleweight in the world is today. At the same time, both Billy Joe Saunders and Daniel Jacobs are fighting at their peaks. The middleweight division is locked and loaded for the foreseeable future, and either of those four could be the man to come out on top.
Super Middleweight
Weight Limit: 168 pounds
Top Historical Fighters: Recent history has provided the two best examples of super middleweight excellence. Both Joe Calzaghe and Andre Ward retired undefeated and on top of the sport. Calzaghe was a fast-handed, stinging puncher who boxed with a unique rhythm and cadence. Ward was a pristine example of pure fundamental boxing. His form was as perfect as any fighter ever, and he had deceptive power in both hands.
Top Fighters Today: Undefeated Mexican Gilberto Ramirez is a whirlwind of activity. He, alongside James DeGale, George Groves and Chris Eubank Jr. should make for entertaining, high-class boxing exhibitions for the next few years. Ramirez tends to bring the most offence to the table, while the other three fighters are better at picking their spots.
Light Heavyweight
Weight Limit: 175 pounds
Top Historical Fighters: During the late 1940s and early 1950s, Ezzard Charles fought a who's who of stalwart competition at 175 pounds to stake his claim as the best of a generation. And what a generation it was. Charles' competition included Archie Moore, Charles Burley and Joey Maxim. Meanwhile, 1980s great Michael Spinks proved the best of a tough bunch, too, and eventually went on to become the first light heavyweight to capture the heavyweight crown in 1985.
Top Fighters Today: Lethal punching southpaw Adonis Stevenson has long been the lineal champion at 175 pounds, but his choice of long layoffs and lame-duck opposition is off-putting. Sergey Kovalev, a mean and crafty power puncher, is the real fan favourite. He punches with severe intent and knows how to run his opponents into hard hands. Moreover, fast-rising star Artur Beterbiev and Dimitri Bivol should make 175 more intriguing than ever.
Cruiserweight
Weight Limit: 200 pounds
Top Historical Fighters: One of boxing's lesser-known facts to a mainstream sports audience is that Evander Holyfield, in addition to being one of the better heavyweights of all time, is by and large considered the best cruiserweight ever. During the 1980s, Holyfield dominated and unified the division in a way that had never been done before. Only David Haye, another excellent cruiserweight in the 2000s, was able to win all the major title belts in the division to match Holyfield's feat.
Top Fighters Today: The cruiserweight division often provides exciting matches, but the bouts are hard to find on TV for American fans, as it has become a particularly overseas affair. Ukrainian Oleksandr Usyk and Russian Murat Gassiev appear to be the best cruiserweights today, with veterans Denis Lebedev and Krzysztof Glowacki rounding out as top contenders.
Heavyweight
Weight Limit: Unlimited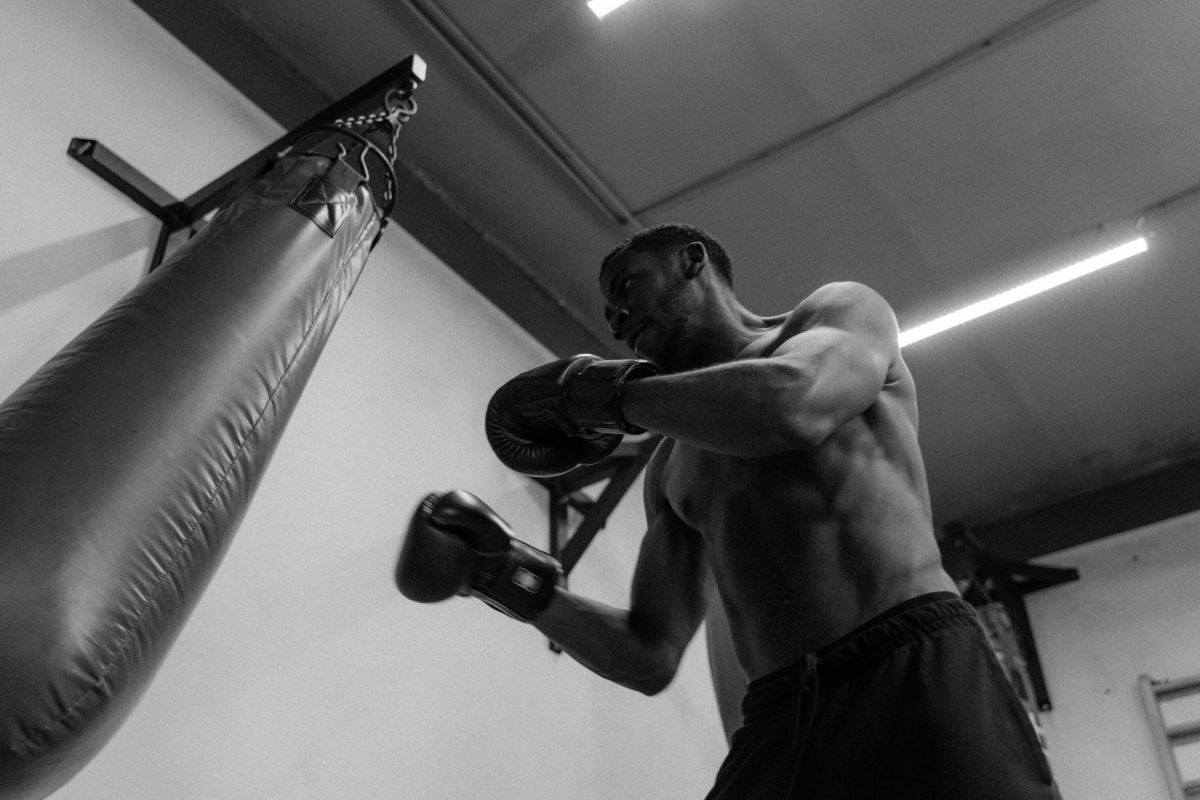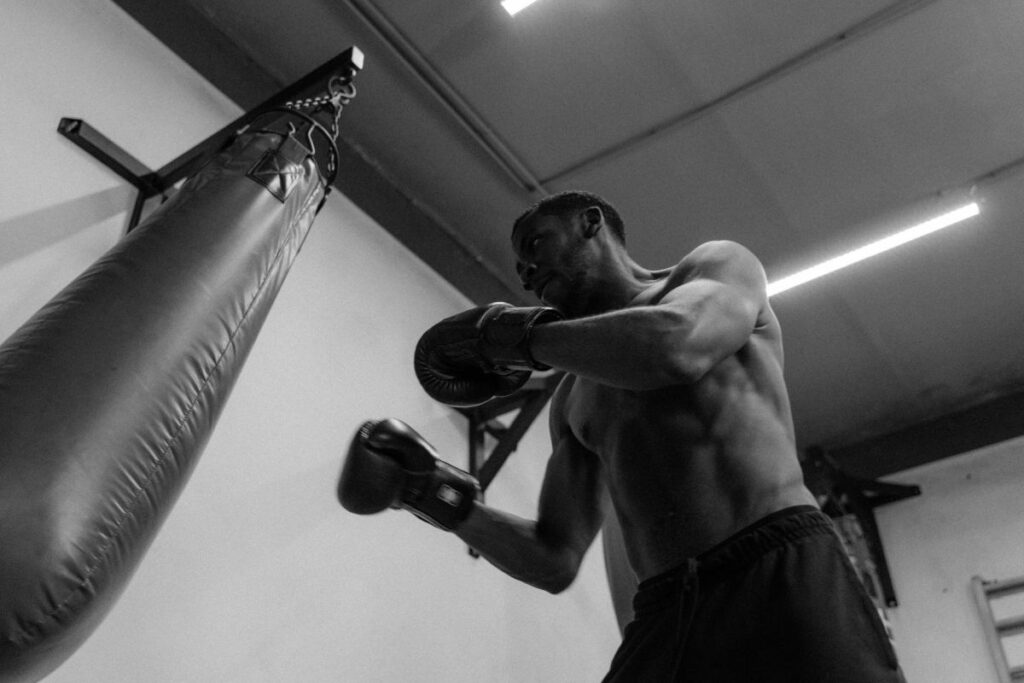 Top Historical Fighters: The two greatest heavyweights of all time are Joe Louis and Muhammad Ali. Louis still holds the record for successful title defences (25) and is considered by many to be the best offensive fighter ever. Meanwhile, Ali's fast hands and excellent reflexes garnered him the heavyweight crown three times during perhaps the division's most excellent time period. Other historically great heavyweights include the first black heavyweight champion, Jack Johnson; Jack Dempsey, a fighter who rivalled baseball's Babe Ruth in popularity in the early 20th century; and Rocky Marciano, the only heavyweight champion to retire (and remain retired) undefeated.
Top Fighters Today: Anthony Joshua and Deontay Wilder are considered the world's two best heavyweights today. Each laying claim to a portion of the heavyweight championship, Joshua is a big, strong and fundamentally solid heavyweight who compares nicely to former all-time great Lennox Lewis. Wilder, on the other hand, is an athletic freak with absurd striking power in both hands. Cuba's Luis Ortiz and New Zealand's Joseph Parker are also hot commodities in an increasingly exciting division, and former lineal champion Tyson Fury remains on the comeback trail, too.