Over the years, boxing has remained one of the world's most popular sports. Thousands and thousands of spectators travel worldwide every year to watch some of the biggest fights.
And, the biggest fights can generate millions of dollars in revenue. This is no coincidence. The sport remains immensely popular for several reasons. So, why is boxing so incredibly popular?
The increase in international boxing promotions and champions has been responsible for its growth worldwide.
It wasn't long ago that many observers were buying into the rhetoric that boxing was dead. But, while many were quick to write boxing's obituary, in the spirit of Mark Twain, rumours of boxing's death have been greatly exaggerated.
Not only is boxing not dead, but it had also made a resurgence and recaptured a piece of the worldwide market share it lost to mixed martial arts over the past 12 years when the UFC launched the first season of The Ultimate Fighter in 2005. Look, boxing had a good 100-year run as the only combat sport the public could consume on a mass scale.
The sport had long filled stadiums arenas and continued to break its Pay-Per-View numbers since the inception of the premium service right up until Mayweather-Pacquiao in 2015. The record-breaking fight generated over $400 million in domestic Pay-Per-View revenue.
Boxing's saviour in large part was its strength overseas. All you need to do is look at the current landscape of world champions. This didn't just happen overnight.
There are 17 weight divisions and four sanctioning bodies that govern the championship belts in boxing. This presents a potential for 68 world champions at any given time. Considering that four of those championships are currently unified, there's no greater illustration than the fact that 51 of the world champions are from outside of the United States. This includes two current vacant titles.
Boxing has probably been in decline for more than 50 years. However, the sport seemed to have lost much of its relevance over the last 20 years, and there doesn't seem to be much that can turn the sport around. Boxing is not dead yet, but it needs something to jump-start it and make the sport popular again.
If we look at the official numbers and statistics, we can see that boxing is still more popular than MMA. Over the last two decades, boxing has consistently generated higher numbers in pay per view sales and viewership worldwide.
In the Philippines, boxing is considered one of its most popular sports together with basketball due to the many accolades to the country, having produced 45 major world champions (including those of Filipino heritage), one of the most in the world.
In 1920, the Walker Law legalised prizefighting in New York state by establishing the New York State Athletic Commission. In response, representatives from 13 states established the National Boxing Association and sanction title fights.
CUBANS are kings of amateur boxing - but BANNED from turning professional. It has left some of the great champions of the past needing to flee the country, often on speed boats and even disguising themselves to do so.
Where Is Boxing Most Popular?
Boxing is a martial art in which opponents of similar body weight punch each other while wearing padded gloves. The fight takes place in a fenced rectangular ring, in 3 to 15 rounds of three minutes each.
The object of the fight is to give the opponent as many blows to the parts of the body above the belt (head, torso) as possible while avoiding the opponent's blows. It can be won by knockout (KO mark, from the English term knockout), i.e. when the opponent fails to rise for ten seconds after being thrown to the ground, by technical knockout (TKO mark), i.e. when one fighter has no power to continue or the winner is determined by the decision of the referees after the agreed number of rounds.
The sport of boxing is one of the very oldest in the entire world, with documented events of pugilists performing in their version of the then sport dating back as 3,000 BC in ancient Sumerian. Boxing is truly one of the original combat sports.
Today boxing is widely practised worldwide and has gone on to give us some of the greatest athletes and personalities the world has ever known. But at the very same time, boxing is a very dangerous sport and has one of the highest instances of deaths out of all combat sports we see today.
But that does not stop our fascination as fans and most certainly does not stop boxers wanting to compete in the sport. In a struggle almost as old as human civilisation itself. Boxing continues to bring intrigue as we seek to find out who exactly is the very best boxer on the planet.
Boxing is still a very popular sport worldwide, and people from different countries have been very successful in it.
Best Countries In The World For Boxing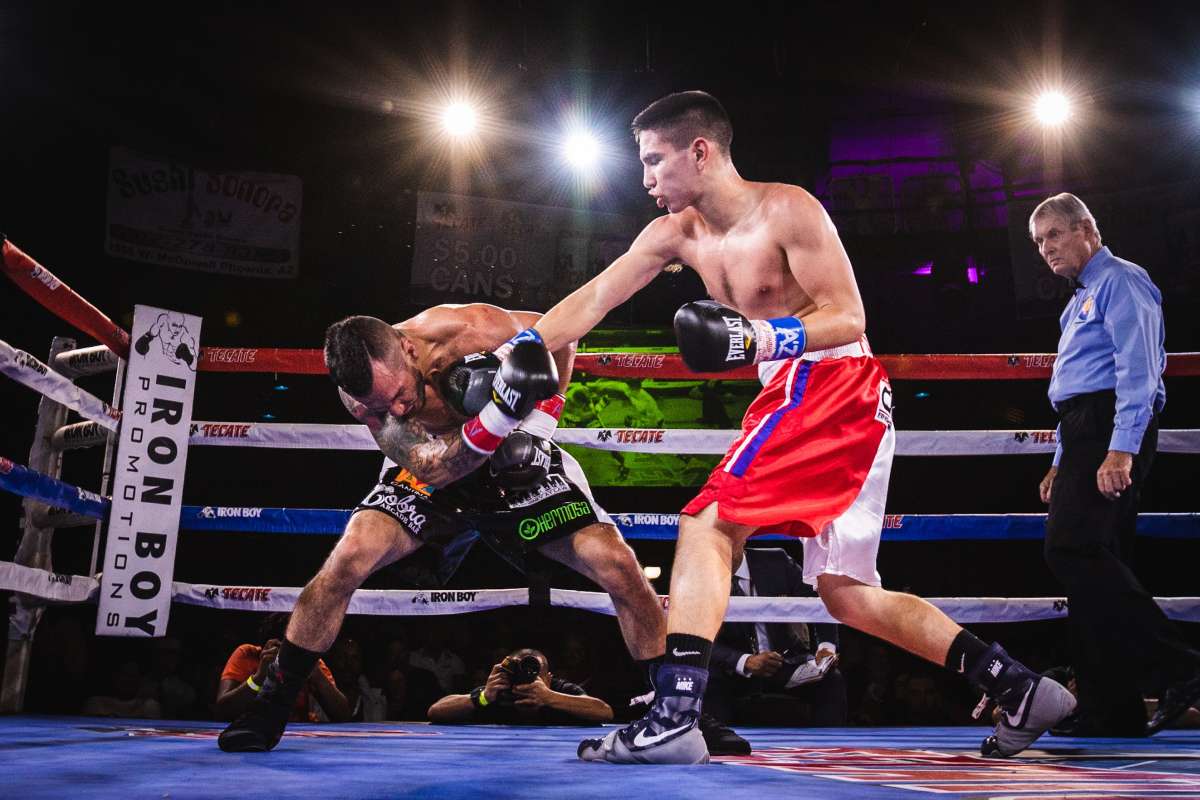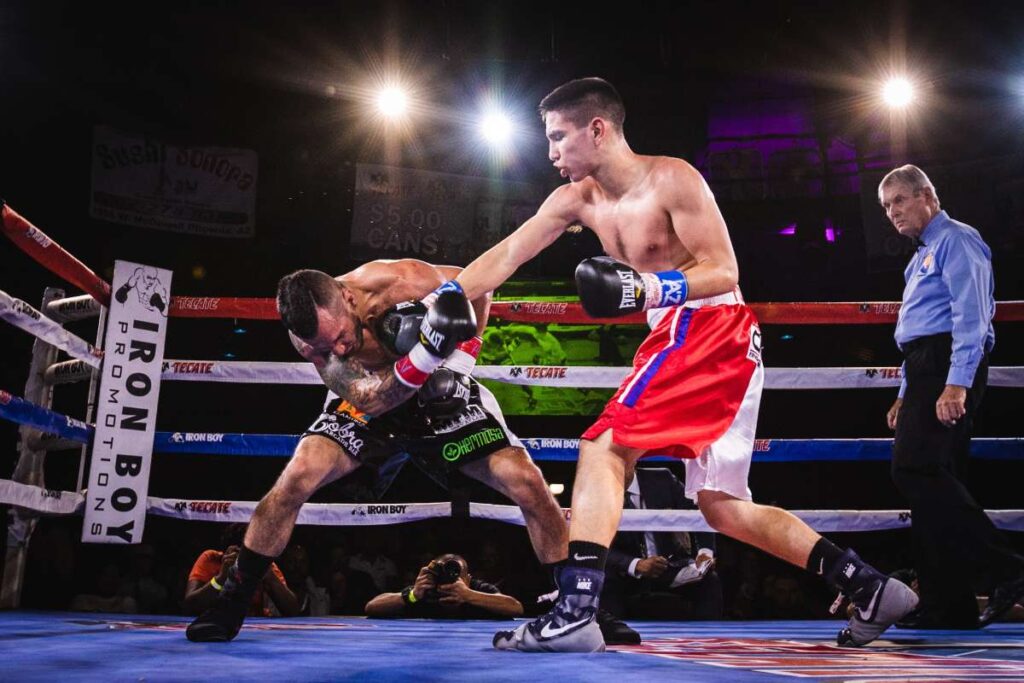 Germany
While Germany is not the first country to spring to mind when we think of the best boxers globally, the country has produced quite a few elite-level fighters who have gone on to prove themselves on the world stage.
Germany has a strong boxing tradition, and as a result, many fighters choose to fight their entire career within its borders. One famous example of this would be heavyweight champion Wladimir Klitschko, who fought many of his bouts in his adopted home country while not German by birth. However, many say this did not help his lack of appeal to boxing fans outside of Germany.
German Boxing Champions
Max Schmeling the NBA and world lineal heavyweight champion.

Felix Sturm was the WBA Super World Middle and World Middle and IBF World Middleweight Title.

Sven Ottke held both the IBF and WBA super-middleweight world titles.

Arthur Abraham may be originally from Armenia, but he has adopted Germany as his home country, winning IBF World Middle Title and WBA Inter-Continental Middleweight champion.
Ireland
The country of Ireland has a long history of boxing which dates back many hundreds of years. Ireland is synonymous with bare-knuckle boxing outside of the professional sport, which is very much a part of the Nation indigenous gipsy community.
And from that traveller community have been birthed many National and Olympic champions, who made the crossover from the streets to the boxing ring.
The fighting Irish built their name on the world stage in the Irish migration to the United States of America. Where their tough, no-nonsense approach to life translated well into the boxing ring.
Irish Boxing Champions
Several of the first gloved world boxing champions were of Irish stock. And the Irish would continue their impressive run in the sport producing multiple world champions across several weight divisions.
John L Sullivan, who heald the world lineal heavyweight title

James J Corbett also won the lineal world heavyweight crown.

As well as one of the widely recognised as a pound for pound great "Nonpareil" Jack Dempsey who held the world lineal middleweight title.

WBO Middleweight and Super Middleweight champion Steve Collins.

The Clones Cyclone Barry McGuigan brought together a divided country, being born in the Republic but fighting for the British titles in boxing. Winning the WBA World Featherweight Championship in the process.

Wayne McCullough held the WBC super-bantamweight and bantamweight world championships. WBO featherweight and lineal featherweight titles.
Thailand
Thailand is the country that is home to boxers with names that we westerners always copy-paste because of the complex spelling. However, names like Teerachai Kratingdaenggym do not exactly roll off your tongue. 
The birthplace of Muay Thai seems to have great boxers as well. They have recorded around 50 world champions. Currently, there are 2 World Champions from the great country of Thailand. Their best boxer today is considered by most to be Amnat Ruenroeng. The best Thai boxer of all time is arguable Pongsaklek Wonjongkam.
Ukraine
Ukraine barely made it onto this list. However, I decided to include Ukraine since the country's boxing future is incredibly bright. Ever since the Soviet Union fell apart, boxers from all around the USSR started to compete in professional boxing. Ukrainian boxer Oleksandr Usyk recently defeated Russia's Gassiev in a Moscow bout which unified the cruiserweight division's four titles.
Usyk was born in Crimea. He was forced to escape the peninsula after Russia annexed Crimea from Ukraine in 2014. Usyk's record is 15-0 with 11 knockouts, and he is a gold medalist. Ukrainian boxing is filled with incredible amateurs and claims to have one of the best heavyweights in the world. In the recent past, Ukraine was non-existent. Currently, Ukraine is amazing, and the country's future will probably be even better.
The country has recorded a total of 6 boxing world champions. The best Ukrainian fighter of all time is arguably Wladimir Klitschko. A bright future for Ukraine in boxing lies in Vasyl Lomachenko, who may be the greatest technical boxer who ever competed.
Japan 
Japan is one of the most elite yet underrated boxing countries on earth. They have an interesting All-Japan-Rookie King tournament. Two boxers from the same gym may not fight each other in Japan. The Japanese professional scene is packed tightly and has fighters of high skill levels. The Japanese Boxing Commission makes it likely that Japanese boxing will continue to do well. 
The lower weight classes are where Japan dominates. Japan has the third most champions in the world. Their greatest boxer is arguably a fighter that goes by Fighting Harada. Japan has amazing fighters to the point where it is hard to pick a top Japanese boxer. Naoya Inoue and Ryoichi Taguchi are two of the most impressive boxers from Japan. Ryota Murata is certainly a Middleweight to keep your eye on.
Philippines
There were some great boxers from the Philippines in history. But these modern boxers are just amazing. Of course, Manny Pacquiao and Nonito Donaire had the world under their feet. But, we can't forget some other great Filipino boxers, such as Ceferino Garcia, Pancho Villa, Flash Elorde, and others.
Best boxers from the Philippines
Ceferino Garcia is probably the best boxer that came from the Philippines. He was the world champion in the middleweight division and the only Philippines who managed that. He has the most wins ever by a Filipino boxer. He has a record of 103-27-12 (68 KO).
Pancho Villa was the first Asian to win the World Flyweight Championship. He was never knocked out in his entire boxing career. Unfortunately, he died very early, at only 23. He had a record of 80-5-3 (23 KO).
Flash Elorde won WBC and WBA super featherweight titles and held the record at super featherweight division for longest title reign, spanning seven years. He has a record of 89-27-2.
Many boxing historians regard Manny Pacquiao as one of the greatest professional boxers of all time. He is the only eight-division world champion in the history of boxing, has won twelve major world titles, was the first boxer to win the lineal championship in five different weight classes. He is also the first boxer in history to win major world titles in four of the eight "glamour divisions" of boxing: flyweight, featherweight, lightweight and welterweight, and holds the record of being the only four-decade world champion in boxing history, having held world championships across four decades (the 1990s, 2000s, 2010s, and 2020s). He has a record of 52-3-2 (38 KO)
Mexico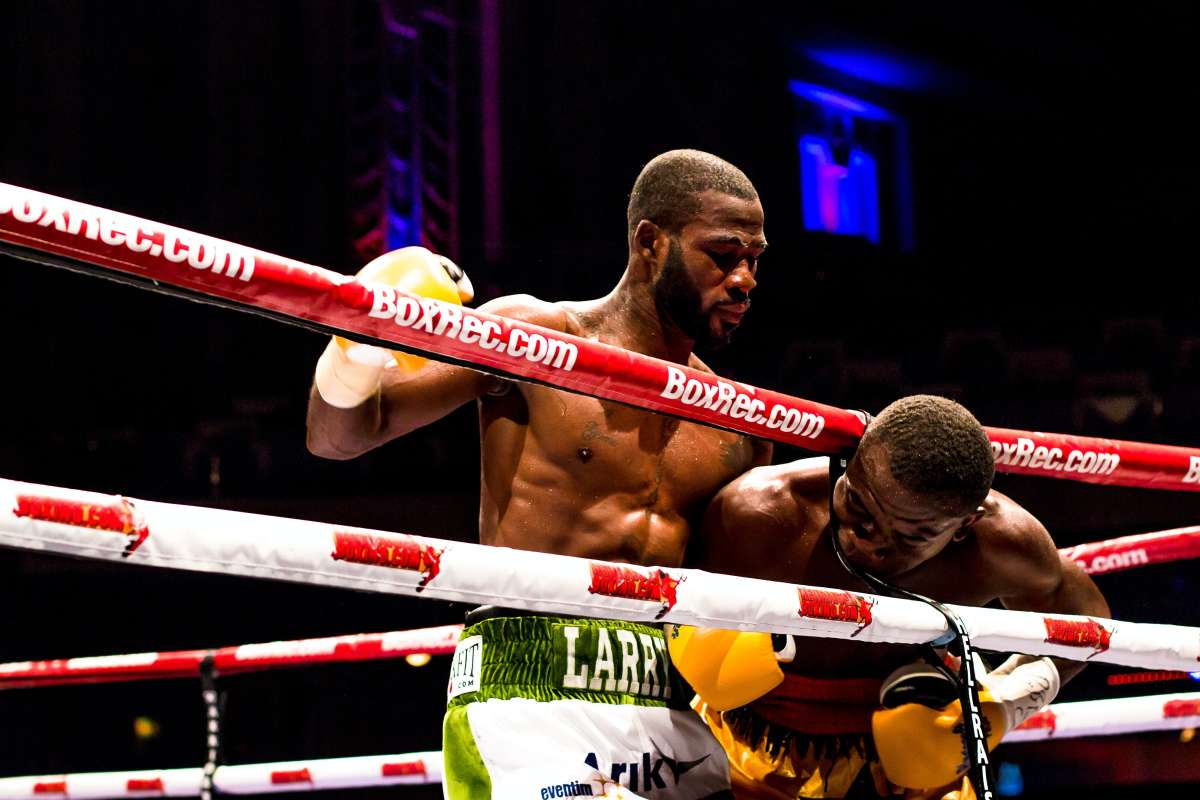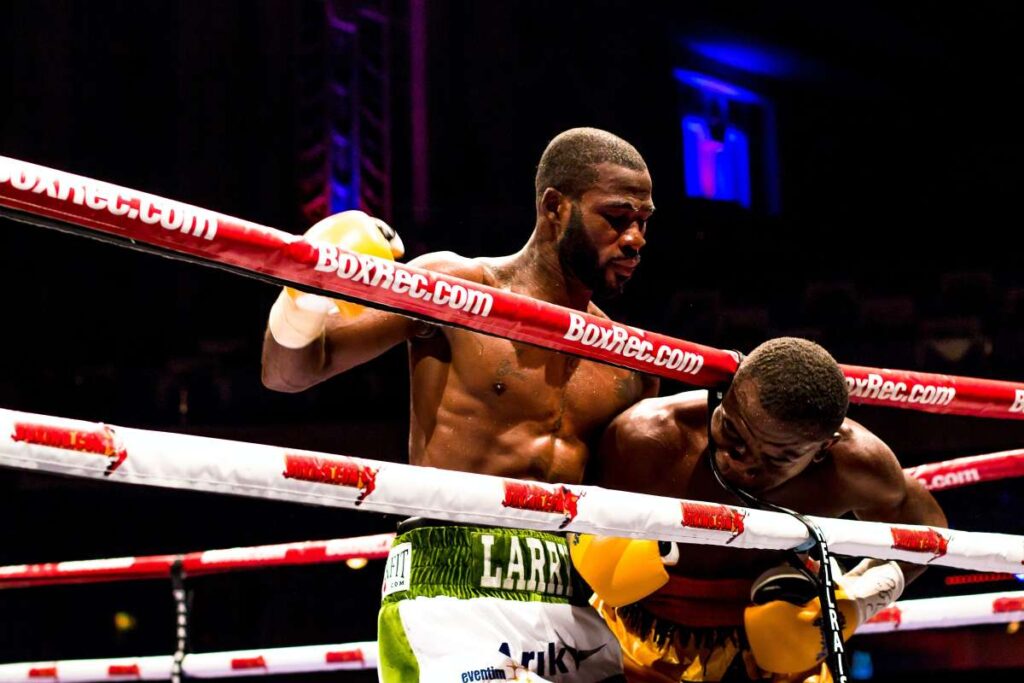 Mexico is the second-biggest boxing county in the world. They have produced more than 200 world champions in professional boxing and are the only United States of America competition.
They have produced some of the best boxers in history and are, for a reason, one of the best boxing countries in the world. Some of the biggest Mexican champion boxers in history are Julio Cesar Chavez, Salvador Sanchez, Ruben Olivares, Ricardo Lopez, Carlos Zarate, and many more.
And what to say about today's amazing fighters from Mexico, like Marco Antonio Barrera, Erik Morales, and Juan Manuel Marquez. All amazing fighters.
Best boxers from Mexico
Salvador Sánchez was the WBC and lineal featherweight champion. Many believe that if it hadn't been for his premature death, he could've been one of the greatest Featherweight boxers of all time. He had a record of 44-1-1.
Rubén Olivares was a world champion multiple times and is considered the greatest bantamweight champion of all time. He is a two-time bantamweight champion and featherweight titleholder. He had an amazing record of 89-13-3 in one of the best bantamweight eras in history. Unfortunately, those 11 losses came at the end of his career, as well as above his optimum weight.
Julio Cesar Chavez is a multiple-time world champion in three weight divisions. He held the WBC super featherweight title, the WBA and WBC lightweight titles, the WBC light welterweight title twice, and the IBF light-welterweight title. Chávez holds many records, including most total successful defences of world titles (27 shared with Omar Narváez), most title fight victories and fighters beaten for the title (both at 31), and most title fights (37); he has the second most title defences won by knockout (21, after Joe Louis with 23). He has a boxing record of 107-6-2 with 86 knockouts.
Canelo Álvarez is a four-division world champion. He held unified WBA (Super), WBC, The Ring and lineal middleweight titles, the IBF middleweight title, and the WBA (Regular) super middleweight title. Álvarez previously held the WBA (Unified), WBC, and Ring light middleweight titles, the WBC, Ring, lineal middleweight titles, the WBO light-middleweight title, and the WBO light heavyweight title.
United States
The United States, which is home to the Mecca of boxing (Las Vegas), is the most prosperous country in boxing. The nation claims more world boxing champions than any other country. The US practically birthed modern-day boxing and turned it into today. Hands down, the US has produced the greatest boxers the world has ever known.
The USA is home to such boxers as Sugar Ray Leonard, Muhammad Ali, Mike Tyson, and Floyd Mayweather, Jr. The United States boxing records appear unbeatable; they have produced over 430 world champions. While boxing may appear to be losing popularity in the United States, the US will not lose its heavyweight title boxers anytime soon.
HIGH INTENSITY
First and foremost, you should understand that boxing is a very intense sport. Therefore, when you watch a good boxing match, there is a very good chance that your adrenaline will be pumping.
You'll feel nervous, and you'll probably sway back and forth alongside the boxer. 
There are some bad fights, but even some of those can be a thrill ride.
When boxing is at its best, it is one of the most intense sports. This is one of the main reasons boxing is so popular and will remain popular for many years to come!
THE HYPE
It is also important to understand that boxing is popular because it is always hyped up. So before the fights, the boxers will go out there and promote it.
Over some time, this can make fans very excited about it. By the time the fight arrives, you're going to be pumped.
The only downside with this is that the fights do not always live up to the hype.
Nevertheless, the pre-fight hype and trash talk will always be fun for fans.
BRUTALITY
While many people refuse to admit it, people enjoy brutal sports. There is a good chance that you are no different. The brutal nature of boxing helps to make it one of the most exciting sports out there.
When you buy tickets to a boxing match, you can guarantee that there will be some brutality involved. The amount of punishment the fighters can take can be astonishing to witness.
People may downgrade boxing for its brutal nature, but this is still why so many people love it.
BETTING
Another thing to consider is the betting associated with combat sports. When you head to Vegas to watch a fight, you can pretty much guarantee that you're going to be eager to bet on the fights. Sports betting is a huge business, and boxing is one of the primary drivers of the industry.
Sports betting is just as popular as online casino sites mentioned at 99 Poker. However, betting on the fight's outcome can make it far more intense and exciting.